Photo: The Riverside Community Garden is one of the subjects of the deep map project. (via Marguerite Dodds)
The city's food scene is getting mapped
A new project from a Thompson Rivers University (TRU) group is taking a deep look at the food situation in downtown Kamloops — and mapping it.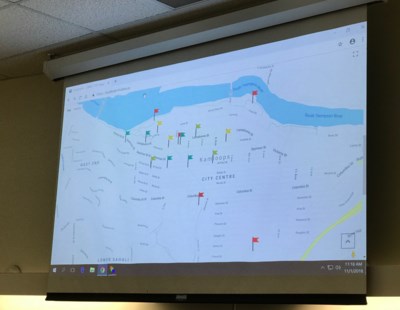 Typically, people think of farms, ranches, grocery stores and restaurants when they consider where food comes from. But Dr. Kathleen Scherf, a professor at TRU, has turned a third-year communications class into a deep dive into the city's core and the food found there.
The project, dubbed FoodLoops, is looking at subjects ranging from urban hens and Ribfest, to the history of Indigenous food at the meeting of the two rivers.
The class then uses a map to showcase the different aspects of food production and the food cycle. READ MORE
Brendan Kergin
www.kamloopsmatters.com